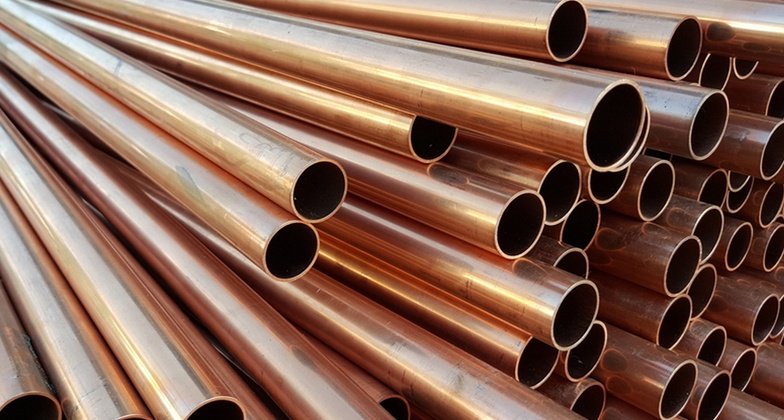 Copper Pipes Advantages and Disadvantages
Copper pipes are a popular choice for plumbing systems due to their numerous advantages, but they also have some disadvantages. Here are some of the main advantages and disadvantages of copper pipes:

Advantages:

Durability: Copper pipes are long-lasting and can withstand high temperatures and pressures without cracking or breaking.

Corrosion-resistant: Copper is highly resistant to corrosion, which means that it does not rust or corrode like other metals.

Versatility: Copper pipes come in various sizes and can be used for a wide range of applications, including water supply, heating, and cooling.

Excellent heat transfer: Copper has excellent thermal conductivity, which makes it an ideal material for heating and cooling systems.

Environmentally friendly: Copper is a natural material that can be recycled, making it a sustainable choice for plumbing systems.

Disadvantages:

Cost: Copper pipes can be expensive compared to other materials, such as plastic.

Installation complexity: Copper pipes require skilled labor for installation, which can add to the cost of the project.

Prone to theft: Copper pipes are valuable and can be stolen from construction sites or homes.

Corrosion: Although copper is highly resistant to corrosion, it can still corrode in certain conditions, such as when exposed to acidic water.

Risk of freezing: If water is left in copper pipes during freezing temperatures, the pipes can crack or burst, leading to costly repairs.

Overall, copper pipes have more advantages than disadvantages and are a reliable and durable choice for plumbing systems.