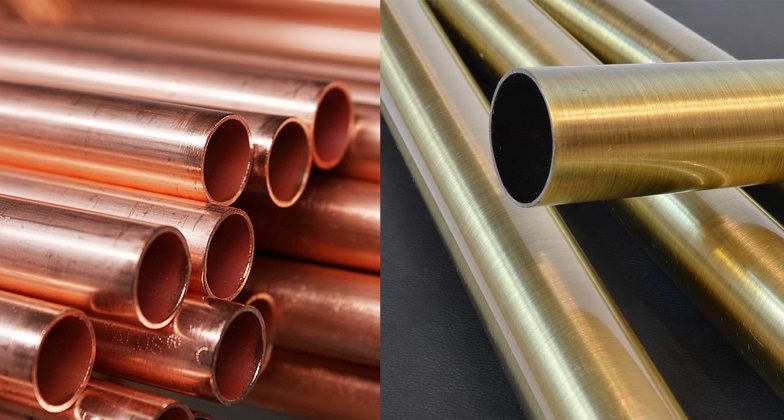 The differences between brass and copper pipes
Brass and copper pipes are two popular choices for plumbing, but they have some key differences. Here are some of the main differences between brass and copper pipes:
Composition: Copper pipes are made of pure copper, while brass pipes are made of an alloy of copper and zinc. The exact composition of brass can vary, but it typically contains around 60-80% copper and 20-40% zinc.
Strength: Brass is generally stronger than copper, which means it can withstand higher pressure and temperature. This makes it a good choice for plumbing applications where the pipes will be under significant stress.
Corrosion resistance: Both brass and copper are resistant to corrosion, but brass is generally more resistant. This is because the zinc in brass helps to protect it from oxidation and other forms of corrosion.
Cost: Brass is generally more expensive than copper, which can make it a less attractive option for some plumbing projects. However, the added strength and corrosion resistance of brass may make it worth the extra cost in certain situations.
Appearance: Copper pipes have a distinct reddish-brown color, while brass pipes are typically a brighter yellow color. This may be a consideration for some plumbing projects where aesthetics are important.
Overall, the choice between brass and copper pipes will depend on the specific needs of the plumbing project. While both materials have their advantages and disadvantages, they are both reliable options for plumbing applications.