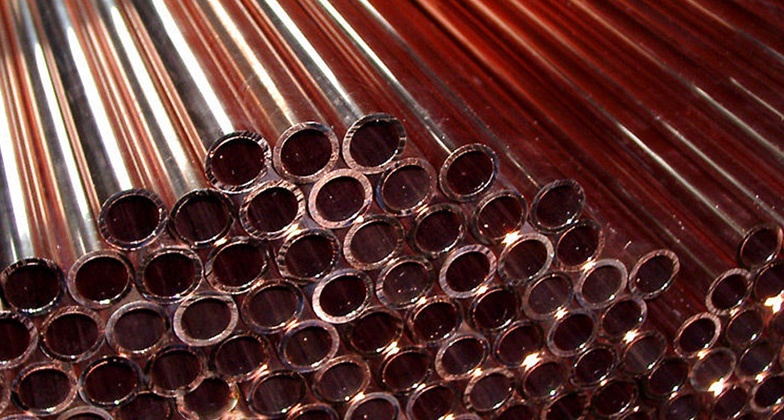 Copper Pipes and Tubes Advantages, Types and Applications
Copper Pipes and tubes are used widely in many industries across the nations. Copper Pipes and Tubes are economical options with durability being one of the key features. These Pipes and Tubes contain 99.9% Pure copper in it, with rest being silver and phosphorous. Copper Pipes and Tubes are used to enable a smooth flow of substance through it. They are used in various machines, equipment, and other industrial appliances.
Types:
Copper Pipes and Tubes are available in various types like Seamless Pipe & Tubes, Round Pipe & Tubes, Square Pipe & Tubes, Welded Pipe & Tubes, Rectangular Pipe & Tubes, Polished Pipe & Tubes, Sanitary tubes, Electropolished pipes, decorative Pipe & Tubes and many more. All these Pipe & Tubes are available in various grades like C10100, C13000 (Pure Copper), C11000 (Electrolytic Copper), C10100. C10200 (Oxygen Free Copper), C14500, C14700 (Free-Machining copper) and many others. You can get all these pipes and tubes in various sizes, shapes and dimensions as per your requirements.
Advantages:
Copper Pipes and Tubes can be used in many different industries, they can be joined, welded and handled easily with damaging any object, due to its smooth finish.

Copper pipe and Tubes have good formability, it can be bent and turned which removes necessity of any other joint or fittings.

Copper Pipe & Tubes are resistant to corrosion and harsh environment temperatures.

These Pipe & Tubes have good mechanical strength and they also protect from UV radiation and also prevent bacterial growth.

Apart from being an economical option these pipes and tubes are also durable, reliable and easy to use.
Applications:
Some of the industries and applications where these pipes and tubes are high in demand are chemical industries equipment, oil and gas refinery, pharmaceutical, many household appliances, automotive, construction, food processing, petrochemical, power generation plants, industrial machinery and many more applications.