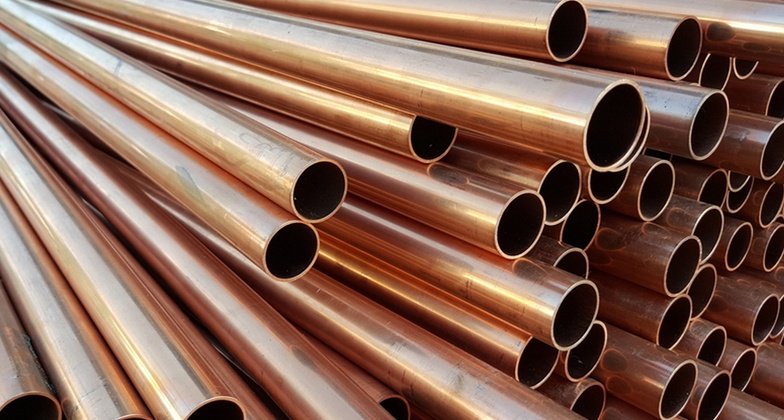 How copper pipes are made: A behind-the-scenes look at the manufacturing process.
Copper pipes have been used for plumbing purposes for centuries due to their durability, resistance to corrosion, and ability to handle high pressure. The manufacturing process of copper pipes involves several steps that ensure the pipes are of high quality and meet industry standards.
Melting and Casting: The first step in making copper pipes is melting the copper ingots in a furnace. Once the copper is melted, it is cast into large billets or bars. These billets are then cooled and cut to a suitable length for the next step.
Extrusion: The next step is extrusion, which involves feeding the copper billets through a series of dies that shape them into tubes. The dies are made of hardened steel and have different shapes and sizes to produce various types of copper pipes. The tubes are then cooled and cut to the desired length.
Drawing: After extrusion, the tubes are passed through a series of drawing machines that reduce their diameter and thickness. The drawing process involves pulling the tubes through a series of dies using a draw bench. The tubes are then annealed or heat-treated to remove any internal stress and improve their ductility.
Cleaning and Finishing: Once the tubes have been drawn to the desired size, they are cleaned to remove any dirt or debris that may have accumulated during the manufacturing process. The tubes are then polished to give them a smooth and shiny finish.
Testing and Inspection: Before the copper pipes are shipped to customers, they undergo several tests and inspections to ensure they meet industry standards. These tests include measuring the diameter and thickness of the pipes, checking for any defects or flaws, and conducting pressure tests to ensure they can handle high pressures.
In conclusion, the manufacturing process of copper pipes involves several complex steps that require a high level of expertise and precision. The end result is a durable and reliable plumbing material that has been used for centuries and continues to be popular today.