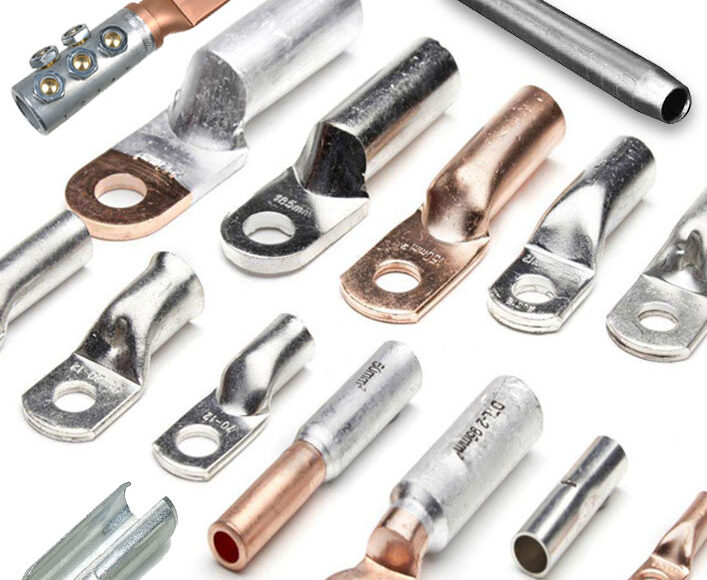 Ultimate Guide on Cable Lugs and Connectors
The task of crimping a cable rather than attaching a lug to the conductor is pretty hectic. You have to perform an efficient practice for installation and exploration of mechanical connectors for power cables with Aluminium conductors first. The main purpose of this practice is to keep your cable crimping process secure, consistent, and hassle-free.
Hence, to help you out, we are providing an ultimate guide on Cable Lugs and Connectors that will help you to perform good engineering practices for sure. Read this article and make your cable crimping process convenient.
What is a cable lug?
Cable lugs are the device that plays a vital role in connecting cables to electrical appliances or mechanisms. Moreover, cable lugs help to establish a connection between two different cables also. For instance, a clamp that joins wires to an automotive battery is known as cable lugs. There are several types of cable lugs available in the market.
Ring-type cable lug (Appropriate for blot and nuts plotted regions).
Pin type lug (Can be utilized in terminal blocks).
Boot Lace type lug (Perfect for control and instrument cables).
U type cable lug (Suitable for the relays, contractor, and MCB areas).
The choice of cable lugs depends on the class of the processed conductor. All of them come in various sizes, shapes, materials, and configurations as well.
Use of connectors and cable lugs:
The utilization of connectors allows you to get a steady electrical connection quality for a long time. Our ultimate guide on Cable Lugs and Connectors says that always select the insulated and non-insulated cable lugs and connectors as per current market standards. Most industries where cable lugs are commonly used to connect costly electrical equipment utilize butt and parallel connectors.
The use of cable lugs helps to install, maintain and repair electrical devices conveniently. These cable lugs connect cables with power lines, fuse sockets, electrical accessories, load switches accordingly. A specific type of compression lug is utilized to affix a high voltage passing cable or electrical connection. In general, one end of an electrical lug connects a wire with an electrical device, and the other end of the lug is attached to the connection terminal of that electrical device. These cable lugs are made of rubber or plastic insulated sheets to ensure safe handling to the users. Copper ring-type plugs are the best choice for multiple connection purposes.
Conclusion:
Hopefully, this ultimate guide on Cable Lugs and Connectors will help you understand why cable lugs and connectors are so important in the electrical industry. For more cable lugs and connectors-related information, contact us now!