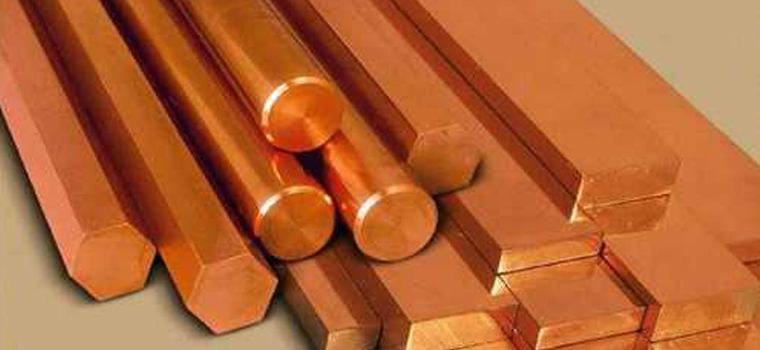 What are the Industrial uses of Copper Bar and Rods?
Copper Bars and Rods have been famous for general cases inside the electronic industry such as busbars and transformer parts, in addition to those where strong corrosion resistance is needed, such as building elements.
To ensure that a copper bar always is suitable for your goal, our copper rods are offered in diameters ranging from 3mm to 254mm and in either imperial or metric measures. Additionally, we provide copper bars in a huge selection of flat, square, hexagonal, and circular profiles.
Due to its extensive adaptability, brass has found employment in a surprising range of applications, including:
Brass is easily flattened into thin sheets that may be readily shaped into cartridge shells that are non-magnetic, low-friction, spark-resistant, and corrosion-resistant. Recycling for reloading ammunition is also straightforward.
Marine hardware – Due to its hardness, strength, and corrosion resistance, even in the presence of seawater, brass has been used for generations as sheathing on the hulls of wooden naval ships, for navigational devices, and later, for marine motors and pumps.
Electronic parts – Brass is a great material option for PCB plug pins, sockets, terminal blocks, and electrical component board controls and relays since it is pliable, non-magnetic, and less expensive than gold and silver.
Tanks, tubes, and radiator cores Brazed copper-brass radiators are more energy-efficient than aluminium radiators for vehicles and trucks because they are less expensive, easier to manufacture, last longer, and can be recycled. Additionally, it has been demonstrated that they exhibit less air-side pressure loss than aluminium radiators.
Elbow fittings and a water pressure regulator for RVs Brass fittings can handle high pressure water and lower it to a bearable level for usage in RVs since they are more robust and harder than plastic.
Technical instruments – For ages, measuring instruments including compass, astrolabes, pressure sensors, chronometers and clocks have been made from non-magnetic brass. Brass is simple to work with and can be permanently etched with indicator marks that can be used to read time, tides, directions, or barometric pressure.